The iconic digital companion
Keyboards are the interfaces that we use to connect to the world, so our vision was to create a keyboard that provided a new perspective on typing, improving everyday productivity for professionals, so you can excel at what you do best, wherever you work and travel.
Usability of HHKB is significantly different to any other keyboard. Its ultra-compact Tenkeyless format incorporates many intentional design choices to reduce finger and wrist fatigue, whilst increasing keystroke precision and ultimately keystrokes per minute.
Originally built by developers, for developers, HHKB is highly suitable for developers, authors, journalists or other touch-typing professionals who need absolute comfort during prolonged use and tactile feedback to eliminate errors.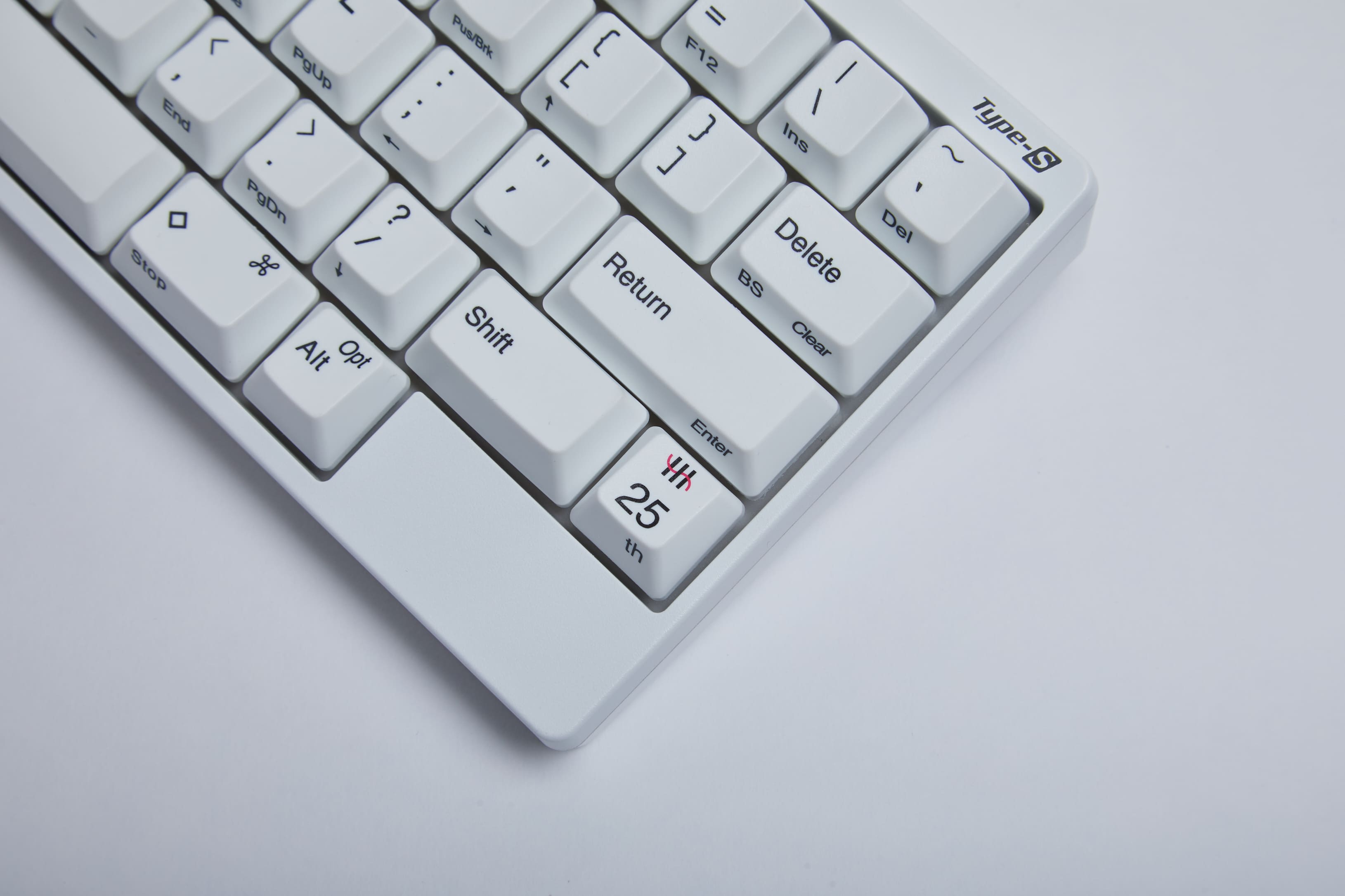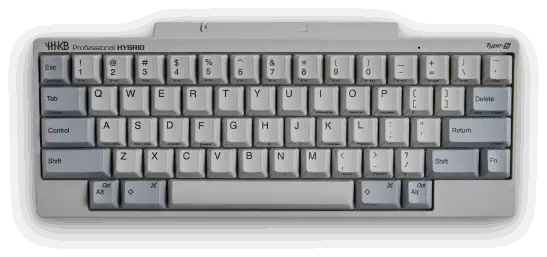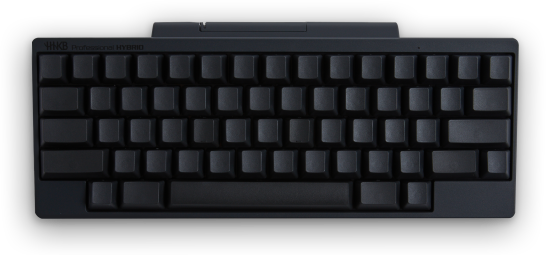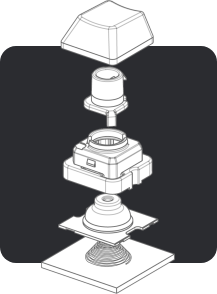 Precision & Throughput
The premium Topre key switches eliminate key chatter, providing ultimate precision and a silky-smooth tactile response, so you instinctively know if you have keyed an error, without losing your flow and affecting your productivity.
Comfort
Ergonomics are at the core of HHKB's design. The ultra-compact 60-key Tenkeyless format eliminates every unnecessary, difficult to reach key. The near-symmetrical layout, cylindrical step design and the relocation of the 'Control' key, help your fingers feel at home on the 'Home row' and reduce travel distances for your fingers and hands, reducing finger and wrist fatigue or stress related injuries.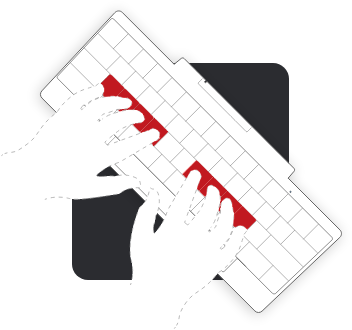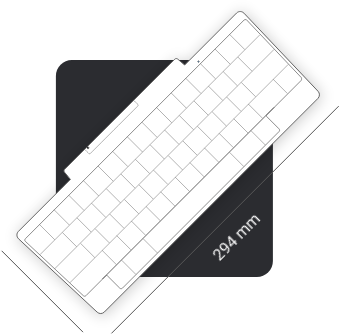 Mobility
Light weight, ultra-compact size and wide compatibility make HHKB an ideal travel companion, to use with all your modern devices, wherever you go.
Durability
Made in Japan from high quality materials and components that last. The Topre key switches are rated for a lifetime of 50 million keystrokes, we use textured PBT for our keycaps to provide durable, shine-resistant keys and dye-sublimation method to produce fade-resistant keycap legends.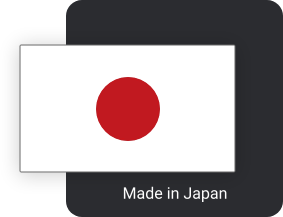 HHKB history25 Years of Happy Hacking Keyboard
Celebrating a quarter of a century of the ultimate 60-key keyboard

View our other Professional Keyboard Range