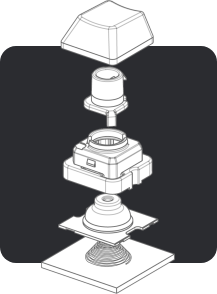 Precision & Throughput
The premium Topre key switches eliminate key chatter, providing ultimate precision and a silky-smooth tactile response, so you instinctively know if you have keyed an error, without losing your flow and affecting your productivity.
Comfort
Ergonomics are at the core of HHKB's design. The ultra-compact 60-key Tenkeyless format eliminates every unnecessary, difficult to reach key. The near-symmetrical layout, cylindrical step design and the relocation of the 'Control' key, help your fingers feel at home on the 'Home row' and reduce travel distances for your fingers and hands, reducing finger and wrist fatigue or stress related injuries.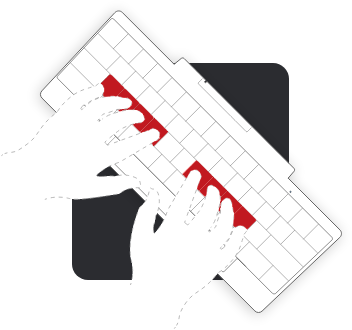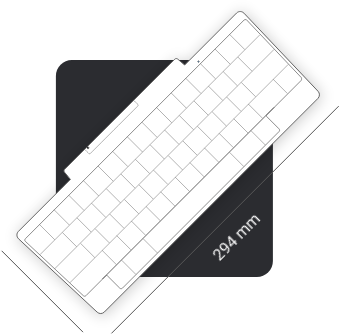 Mobility
Light weight, ultra-compact size and wide compatibility make HHKB an ideal travel companion, to use with all your modern devices, wherever you go.
Durability
Made in Japan from high quality materials and components that last. The Topre key switches are rated for a lifetime of 50 million keystrokes, we use textured PBT for our keycaps to provide durable, shine-resistant keys and dye-sublimation method to produce fade-resistant keycap legends.