HHKB history
As a UNIX professional, Professor Eiiti Wada understood the importance of keyboards to System Administrators and Developers, and how they were becoming more and more inconvenient for professional users.
We worked with Professor Wada to refine his classic 1990's design and in 1995, the HHKB Professional was born. It marked the beginning of our evolution of the Professional Tenkeyless Keyboard and the tradition of applying science and careful product refinement, over a period spanning almost 25 years.
First proposed in the Paper by Professor Eiiti Wada in 1992 "Kenban Hairetsu nimo oinaru kanshin wo" (Great interests required for keyboard layouts) (PFU Technical Review 3 (1), pp.1-15), further consideration brought about the creation of a cardboard model in 1995 as the "Aleph Keyboard", which is the basis of the HHKB array. In the following year, the first HHKB was released. We have never compromised in manufacturing quality devices.
The HHKB is customisable and provides multi-platform support to fit the needs of every user. After the success of the first HHKB, our engineers continued to innovate, culminating in the new HHKB model in 2019.
As we approach our 25 year Anniversary, we are proud to have continued our tradition of perfection through science, with a new generation; the HHKB Classic, HHKB HYBRID and HHKB HYBRID Type-S.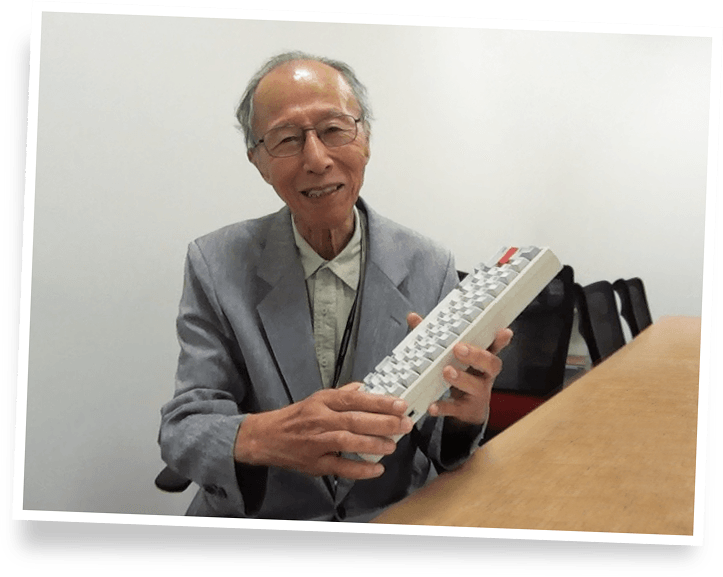 "Cowboys in the western United States leave their horses when they die. But never leave their saddles, regardless of how long they need to walk in the desert. Saddles are interfaces that are deeply adapted to our bodies whereas horses are consumable items. It should not be forgotten that computers are consumables nowadays, but keyboards are interfaces that we can use through our lives."
We've said goodbye to inconvenient keyboard layouts and unnecessary function keys. The HHKB is specifically designed for minimalists looking for a ASCII layout, refined Topre switches and an authentic 'thock' sound.
It is light, compact and durable, so it can conveniently travel with you wherever you need to be.

Aleph keyboard: original layout
"Ultimately, the keyboard is designed to keep you from ever leaving the home row, relying on key combos and a perfect, near-symmetrical layout as you ease into the code haze. Even if you're far from the prototypical Unix hacker (like, you were born after 1965), there's something incredibly compelling about a keyboard this simple and beautiful, built to last a lifetime."