Press Release | Happy Hacking Keyboard launches limited edition HHKB Professional HYBRID Type-S Snow to celebrate 25th Anniversary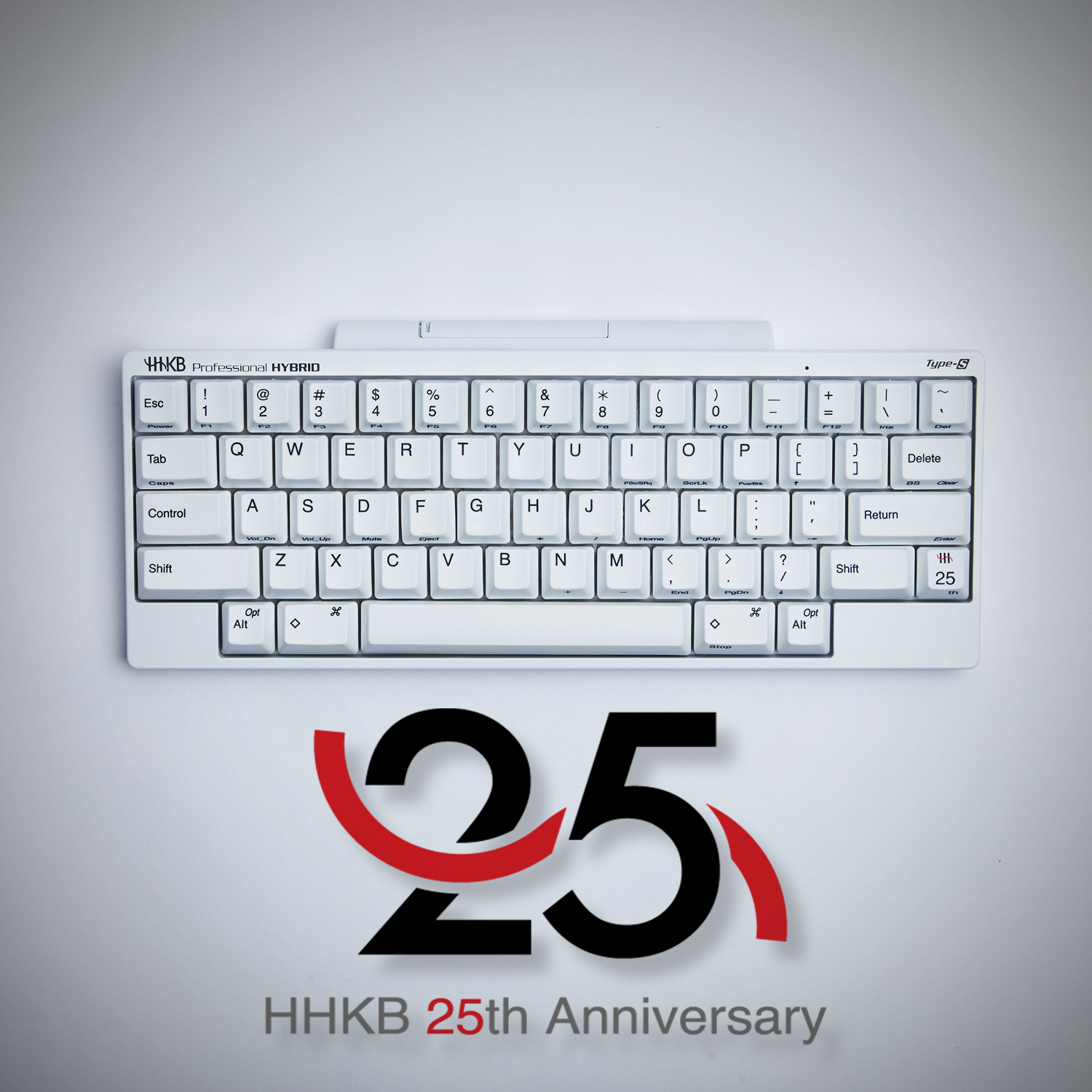 London, 16 Nov 2021 – PFU (EMEA) Limited today announces the brand new, limited edition Happy Hacking Keyboard (HHKB) Professional HYBRID Type-S Snow model in honour of their 25th anniversary.
With only 250 being made available in Europe, the Snow keyboard was developed to celebrate the longevity of HHKB. This keyboard is a pure white version of the current HYBRID Type-S and includes a special anniversary HHKB25 'Fn' key.
25 years ago, Tokyo University Emeritus Professor Eiiti Wada, introduced the world to a ground-breaking perspective on typing. The Happy Hacking Keyboard was born and with it, an iconic design that prioritises speed, reliability, and accuracy. The first HHKB concept arrived in 1995 – a cardboard model named the 'Aleph keyboard.' Based on the ASCII key arrangement, this had the minimal number of keys needed with 'unnecessary' function keys removed so that computer professionals could more easily touch type.
Over the past 25 years, the brand has grown while staying true to the original approach and design. With the current models available being the HYBRID Type-S, HHKB HYBRID, and Classic, Professor Wada's vision of keyboards being an important interface that we can use throughout our lives has been the guiding inspiration for HHKB over the past quarter-century.
"Although we've seen an evolution in both typing and how we work in the last 25 years, from touch screen to voice recognition, the keyboard is still a core interface that connects us to the world," comments Hiroaki Kashiwagi, President and CEO of PFU (EMEA) Limited. "The simple but effective HHKB design continues to deliver a superior typing experience to our customers. With an ergonomic ultra-compact Tenkeyless format and premium Topre key switches, our devices are built from high-quality materials and components that last. It's, therefore, no surprise that our designs are still loved and preferred by typing professionals across the world."
-ENDS-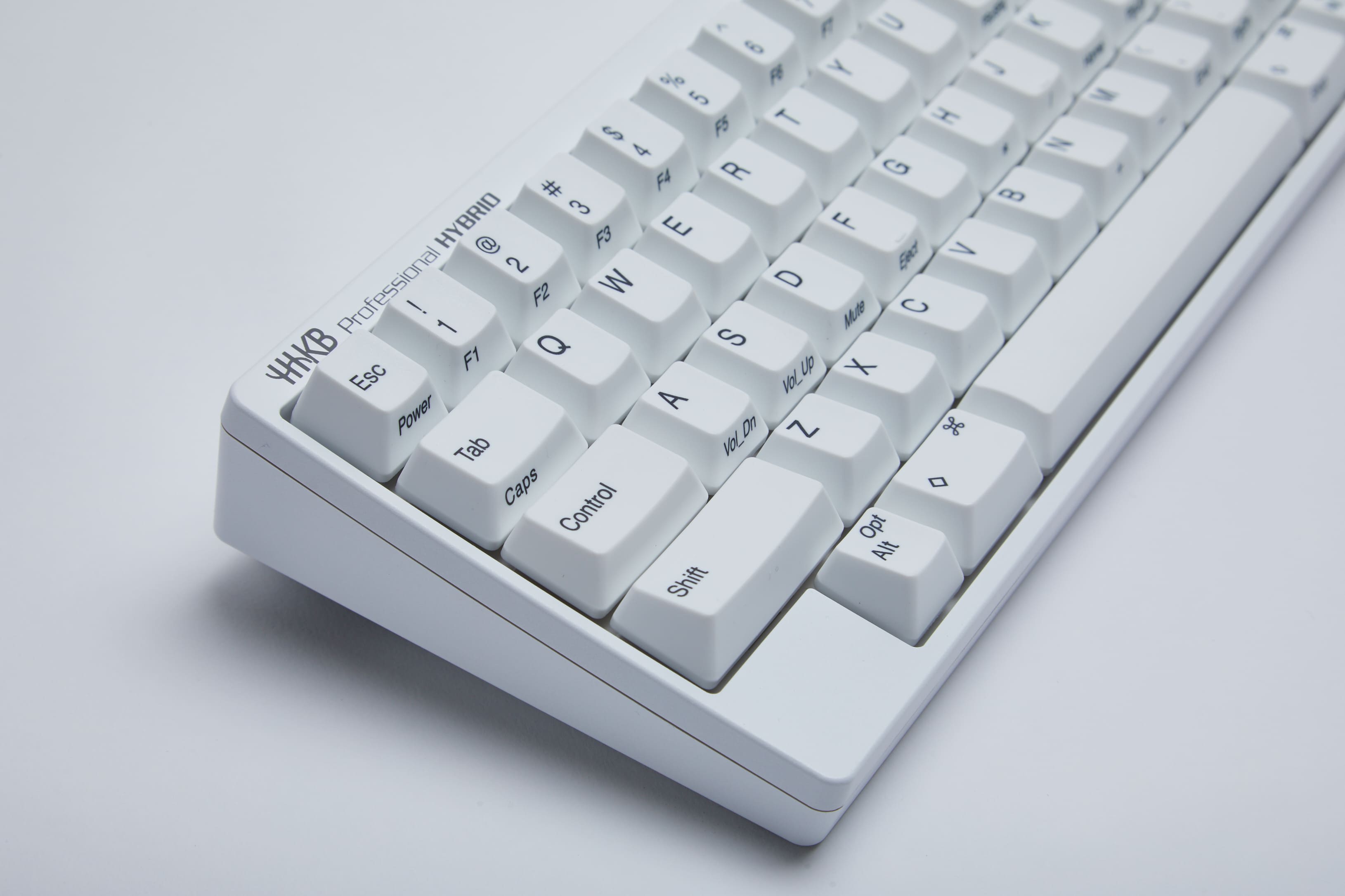 Notes to editors
HHKB Professional HYBRID Type-S Snow: £264.99 excl VAT
Website
About PFU (EMEA) Limited
Information is the lifeblood of business. By making it work harder, we create the knowledge that empowers organisations to do more. We achieve this by enabling data to move seamlessly between physical and digital environments, so information becomes more usable to more people.
PFU (EMEA) Limited is a specialist company within the Fujitsu family, that's dedicated to information management solutions. We offer advanced technology, intelligent software and consultancy services; that has made us the partner of choice for the world's most ambitious organisations. So, whether it is document management solutions, bringing galleries online, or small format keyboards for coders, we are committed to enabling the world's flow of knowledge.
Operating in Europe, the Middle East, and Africa, PFU (EMEA) Limited is responsible for marketing and sales of Fujitsu document scanners. The European company was established in the United Kingdom in 1981 and has offices in UK, Germany, Italy and Spain and a Knowledge Suite in France, Dubai and Russia. For more information, please see: https://www.pfu.fujitsu.com/emea/
Trademarks
Product names and company names are the registered trademarks or trademarks of the respective companies.